Proton pump inhibitors (PPIs) are some of the most frequently prescribed medicines in Australia.
Two of the five available PPIs rank in the top five medicines by prescription volume in the latest statistics from the Pharmaceutical Benefits Scheme (PBS) for prescriptions in 2016–17 and four of the five available PPIs are among the top 30 medicines.1
While PPIs are indicated in a range of gastrointestinal disorders including dyspepsia, peptic ulcer disease, Helicobacter pylori eradication, Zollinger-Ellison syndrome and prevention and treatment of NSAID related gastrointestinal adverse effects, the treatment of gastro-oesophageal reflux disease (GORD) accounts for most of the use.2
Despite their perceived safety, emerging evidence suggests PPIs may be linked to a range of rare but serious adverse effects and long-term use should only be considered for select conditions.
Local guidelines and recommendations support regular review to ensure the benefits outweigh potential risks, and in uncomplicated disease, PPIs should be reduced to the lowest effective dose or ceased.2-5
Choosing Wisely Australia's recommendations from the Royal Australian College of General Practitioners (RACGP) and the Gastroenterological Society of Australia (GESA) on the appropriate use of PPIs:
Recommendation 1: Don't use PPIs long term in patients with uncomplicated disease without regular attempts at reducing dose or ceasing.
Recommendation 3: Do not continue prescribing long-term PPI medication to patients without attempting to reduce the medication down to the lowest effective dose or cease the therapy altogether.
Prescribers regularly consider issues such as:
How much PPI, for which indication and for how long?
When and how to step down?
What are the risks of long-term PPI use?
What is the latest evidence of long-term PPI use and gastric cancer?
Mary is 85 years old, recently diagnosed with a TIA. She takes aspirin, atorvastatin, amlodipine and valsartan. Does she need PPI cover? What's the latest evidence?
These are some of the practical issues discussed at

 

Hot Topics,

 

a one-day workshop designed to keep primary care professionals up to date on the latest leading medical research and practical application.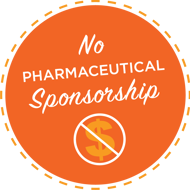 Medcast has partnered with NB Medical to bring you the UK's most popular GP update course, specifically adapted for Australia. Hot Topics covers the most pertinent medical literature from the last 12 months, perfectly distilled for busy GPs; from Cardiovascular Medicine to Mental Health, Paediatrics to Women's Health and everything in between.
As part of the workshop, a workbook of Keep It Simple Summaries (KISS) highlights the key points on each Hot Topic. The Proton Pump Inhibitor KISS explores the limited indications for long-term PPI use, potential safety concerns and when dose reduction or cessation may be more appropriate. Download the PPI KISS summary here  
This is a course like no other, proudly free from pharmaceutical sponsorship. To find out more about the 2019 workshops, go to: medcast.com.au/hot-topics
References
Pharmaceutical Benefits Scheme. Expenditure and prescriptions twelve months to 30 June 2017. Canberra: Department of Human Services, 2017 (accessed 11 October 2018).
Gastrointestinal Expert Group. Therapeutic Guidelines. Gastrointestinal, version 6. West Melbourne: Therapeutic Guidelines Ltd, 2018 (accessed 11 October 2018).
Choosing Wisely Australia. Royal Australian College of General Practitioners: tests, treatments and procedures clinicians and consumers should question. 2016 (accessed 11 October 2018).