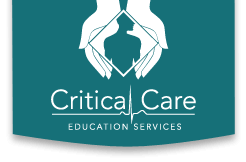 This innovative course has been designed to assist clinicians achieve the new ACSQHC 2nd edition NSQHS Standard 8 - Recognising and Responding to Acute Deterioration. This course will emphasise not just the observation of the patient but also the interpretation of those observations & strategies for communicating an increased response to further prevent or reverse the clinical deterioration of the patient with the aim to improve patient safety & outcomes. This can mean the difference between life and death.
As the emphasis in this two day course is on the physiological deterioration, the course is applicable to all patients in acute care situations and to all acute healthcare facilities and clinical practice.
The author of this course, Ken Hambrecht, is so well respected in the field that he has been invited to write a book chapter entitled "Recognising and responding to the deteriorating patient" for an international Elsevier textbook published 2019. If you want to learn from the person who literally wrote the book on the topic then this course is for you.
During the program participants will be provided with essential skills relating to the assessment and management of patients who are experiencing clinical deterioration or have the potential to do so. For each area of clinical deterioration, the session will commence with a review of the essential physiology and then relate that to the pathophysiological changes which lead to the development of altered signs & symptoms.
Following this review, specific clinical management strategies based on a problem solving case history approach will be developed with the aim of stabilising the patient and preventing or reversing their clinical deterioration.
Audience
All nursing staff working in acute care areas, particularly those who wish to expand their clinical judgement of the deteriorating patient. This course builds and expands upon foundational deteriorating patient programs, such as DETECT in NSW (or other track and trigger programs across Australia).
It is also suited to medical and nursing staff who want to refresh their clinical assessment and management skills, especially if they have been working in acute areas recently.
Nursing attending this program earn 12 CPD Hours towards their ongoing education.