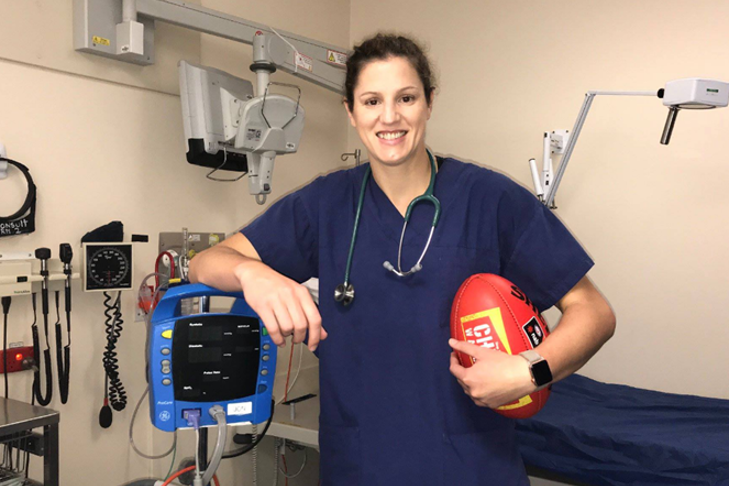 Someone I know once knew used to say that - "Life is like a barstool – the more legs it has the better."
Our careers are just one of those legs. If that is the only leg we have to stand on, it won't be long before we come crashing down to the floor.
"But," do I hear you say? "I have to work really hard to keep abreast of new knowledge, to earn enough money to support my family – I can't take time out to do anything else!"
So many of us make that mistake, but if work is all you think about then you need to know that there is increasing evidence that taking time out to do other things is actually good for your functioning at work, especially if you are a health practitioner, especially if those other things involve entirely different parts of your body and your brain.
Then, of course, there is your functioning as a fully rounded person to think about.
There is more to you than the work you do.
I've been on a campaign to encourage doctors to nurture their creative selves for a long time. It's not just itself indulgence – it's evidence-based! Doing other things – especially creative things – is good for your mental health, your work performance and your career longevity. It's very much worth the time you take out to paint that picture, sew that quilt, write those poems or take those tango lessons. It doesn't matter what you do, as long as its something that engages you fully and gives you a break from your workday world.
The examples of health professionals leading double lives are many. There are all those doctors who write that you are probably familiar with, starting with Anton Chekov and Sir Arthur Conan Doyle (did you ever think you'd see those two names in the same sentence?) to more contemporary examples like Alexander McCall-Smith, Michael Creighton, Khaled Husseini and our own Peter Goldsworthy who still works as a GP despite international fame as a writer.
Your secret passion may be your secret to success in your work
There are musicians too. One musician in particular is American paediatrician Todd Washko who gave up a possible career as a professional musician to study medicine. He gave up his trumpet, but he didn't give up music. He taught himself a more socially acceptable instrument (the guitar) and carried on with song writing and music making. He writes that he found that his medicine and his music complimented each other and promoted personal and professional growth. If you are secretly practicing your bagpipes in off duty moments, there is no need to feel guilty anymore!
Sport can be your extra leg as well.
Dr Jessica Foley is a part time ED doctor in Adelaide. She is in training for general practice. She is 35 and you might ask what she's been doing up 'til now. Well, she's been at Duke University in California doing her pre-med studies and playing professional basketball. She came home studied post-grad medicine and just got selected in the AFLW draft to play with the Adelaide Crows!
In a recent article in the MJA Jessica agrees that it's easy to let work rule your life "You get caught up in how much you work and how tired you are. And if you get in that cycle of going to work and going straight home and sitting on the couch and eating and sleeping without having something else to take your mind away, you can get a lot of burnout and stress"
It's not just the training that's valuable she says but there's immense value in "being around different people, not talking about medicine, not going home and thinking about it."
How to know if it's working
I reckon the best thing to aim for is that when someone does a google search of your name the first hit is not about your work. Jess is a great example. (But whatever you do, don't look at search results for me)
References:
https://psmag.com/social-justice/to-create-better-doctors-cultivate-their-artistic-side
https://www.quora.com/Does-studying-medicine-and-working-as-a-doctor-kill-creativity
https://www.afc.com.au/news/2018-10-23/pick-no-30-jessica-foley