Do you know about Magical Myokines?
The Check-Up podcast presents this engaging & exciting 5-part series, discussing the importance of physical activity & just how far it can go in preventing & improving specific health conditions.
​​​
Dr Alison Vickers and Prof David Jenkins discuss the underlying mechanisms and most up-to-date evidence on how certain physical activity can positively impact medical conditions such as dementia, cancer, mental health, diabetes and osteoporosis.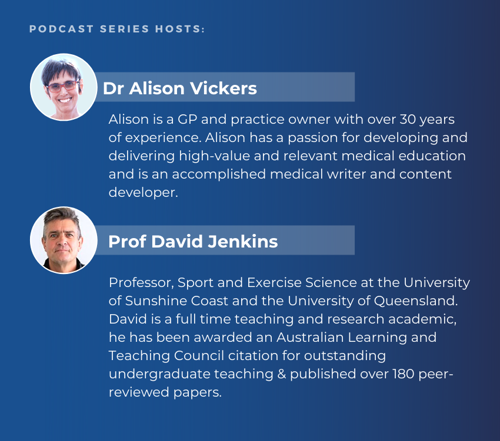 Physical Activity in General Practice series playlist: