SURGE
Critical Care
Specialised Upskilling and RN Growth through Education in Critical Care.
In March 2020, as a highly effective pandemic emergency response, the Commonwealth Department of Health swiftly identified, and acted on, the need to up-skill nurses to meet potential workforce demand due to COVID-19.
Medcast was engaged to assist in creating workforce capacity through the rapid deployment of flexible, scalable, online learning on key critical care topics.
Through the SURGE Critical Care project the Australian Government funded up to 20,000 new online education places to upskill Registered Nurses in critical care nursing.
The SURGE Critical Care education project was delivered between April and August 2020.
Project Outcomes
The following infographic is a summary of the key outcomes of the project.
The full evaluation report has been published on the department's website and can be viewed here.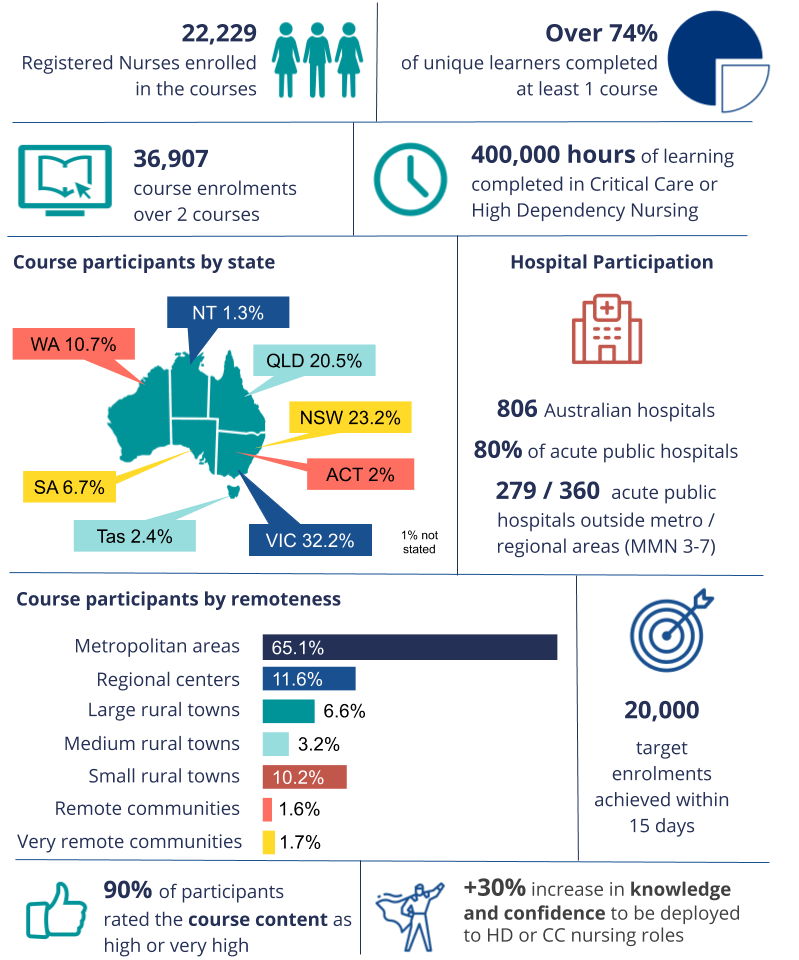 Do you need refresher training or to expand your workforce capacity? We can help your facility train staff to work in ICU and HDU. Medcast can train new nurses; provide refresher education to re-establish confidence of nurses who completed the initial training; and provide updates to current ICU and HDU staff. If you would like to discuss any of these options, please contact us.