Why can't I be happy all the time?
I think we're all familiar with the Pharrell Williams catchy tune "Because I'm happy…" with lyrics asking us to "clap along if you know what happiness means to you." But do most of us really know?
READ ON
Recent articles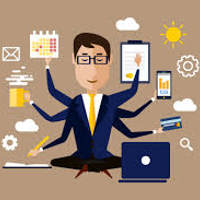 The Multitasking Myth
I used to be a proud multitasker. I heard somewhere, and I am sure you have heard it too, that women are better multitaskers than men. It was said with pride, and often attributed to the fact that women simply had to learn to multitask well in order to manage their diverse and competing responsibilities.
READ ON