Improving Mental Health in the LGBTI+ Community
The next Black Dog Institute / eMHPrac live webinar will be held on 15th November. It's an auspicious date. It's the date the results of the national plebiscite on marriage equality will be announced.
READ ON
Recent articles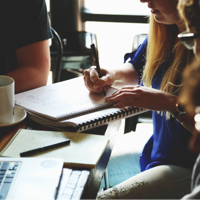 Online Learning Effective in Health Professional Education
A recent study on interprofessional learning in the BMJ has highlighted the efficacy of online learning for health professionals.
READ ON