Hearing Loss in Adults: Assessment and Management
There is a tendency to consider hearing loss a wasted consultation, a referral wasted time. But hearing loss leads to marked isolation, significant reduction in quality of life and has a huge economic impact.
READ ON
Recent articles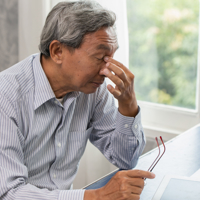 KISS - Acute Rhinosinusitis
This KISS covers the aetiology, diagnosis and symptomatic management of acute rhinosinusitis, including advice on antibiotic choices, when indicated.
READ ON