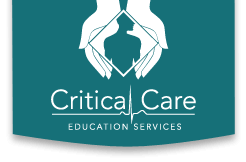 This workshop will emphasise a problem solving approach to the management of emergency situations using the latest ARC Guidelines.
This two day program combines both Adult Advanced Life Support (ALS) and Paediatric Advanced Life Support (PALS) and is designed to equip participants with the necessary cognitive and psychomotor skills required to respond to patients experiencing cardiac arrest in a health care environment. The program will emphasise the practical aspects of resuscitation and provide participants with the underpinning theory.
The small group practical skill stations will emphasize the assessment and management of the patient using a variety of techniques and equipment. Through this, practical skills and troubleshooting abilities will be developed with a focus on both Paediatric and Adult Cardiac Arrest.
This program is suitable for those who have not undertaken previous ALS or PALS education as well as those who have previously attended such courses. However, candidates may only attend if they have completed a comprehensive Basic Life Support (BLS), Immediate Life Support (ILS/ALS1) or equivalent course within the last 12 months. A 3 month grace period will apply.
Whilst all candidates will have their skills monitored and assessed throughout the practical sessions, this workshop will be supported by the option of having your competence assessed and acredited for an additional fee. Assessment is mandatory for ACPAN Fellowship candidates.
Numbers are limited for these workshops, and due to popularity we advise you to register early to receive your pre-reading package and secure your place.
We have never cancelled a course, so with Critical Care Education Services you can book early with confidence.

The course has received accreditation from both the RACGP & ACRRM for the 2017-2019 triennium. This course is regognised by ANZCA as an Emergency Responce Activity. CPD points can also be claimed from RANZCR. GPs should update their skills at least each trienieum as per the RACGP CPR requirements.
Locations