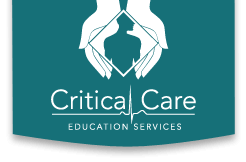 This program will help nurses gain the knowledge & difficult airway management required in an Anaesthesia & Post-Anaesthesia Care Unit (PACU) environment. This course will cover many aspects of ANZCA PS08.
Topics will include: The Role of the Perianaesthesia Nurse, Pharmacology used in Anaesthesia & Post-Anaesthesia Care, Monitoring, Muscle Relaxants & Reversal, Common Respiratory Complications, Acute Pain Management, Emergencies in the Perioperative Environment, Patient Assessment in the Recovery Room, Caring for the Patient having Regional Anaesthesia, Difficult Airway Management & Discharge Criteria.
This program is based on popular seminars previously developed by Ken Hambrecht and Dr Paula Foran. Apart from this course, Ken and Paula are both continuing to conduct their successful Anaesthesia and PACU Nursing Seminar which presents new topics each year.
With Critical Care Education Services you can book early with confidence. We have never cancelled a course, and many of our programs sell out regularly. Register now to secure your place.
Audience
This course is designed to provide those early in their Anaesthesia & Recovery Nursing career with greater insight into their clinical practice or people wanting to get into the Anaesthetic recovery field. It would also provide a great refresher for those who would like to update the essential concepts.
Nursing attending this program earn 13 CPD Hours towards their ongoing education. Both Division 1 and Division 2 nurses may attend this course.