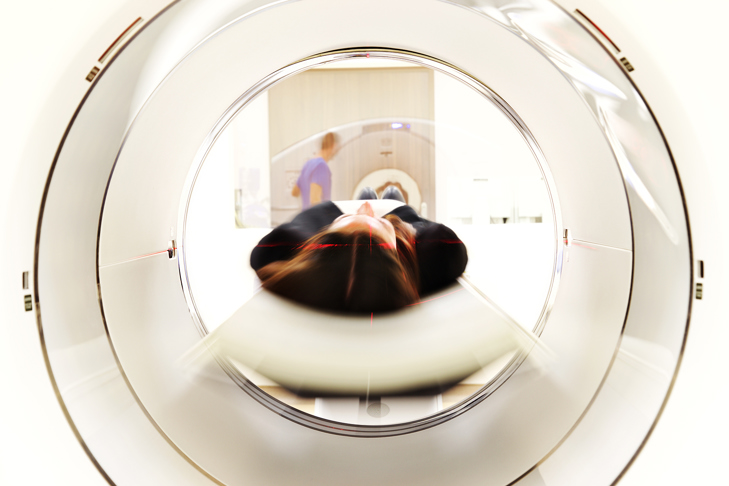 I'm currently reading a popular science book called "Why We Sleep" by British neurobiologist and psychiatrist Matthew Walker. It's a great read - an engaging summary of what we know so far about sleep. I think everyone who is concerned about health needs to read this book - urgently.
The section on dreaming is fascinating.
MRI technology in the 21st century has given us new insight into what happens in the brain during sleep. Not only do we now know about the general level and patterns of electrical activity that occurs in the brain in the various stages of sleep, we can also see exactly where in the brain that activity is occurring.
Do you know that deep parts of the brain that are inactive during wakeful hours become active and light up brightly in REM sleep? These areas are in the visual and motor cortex, the hippocampus (which is responsible for autobiographical memory) and the emotional centres of the brain. In addition, areas in the prefrontal cortex which, during our waking hours, keep our thoughts in logical order, shut down. This goes a long way towards explaining the visual, emotional and irrational nature of dreams.
So, if I am dreaming in an MRI machine, the operator can tell if I am having an emotional dream with lots of visual content or a dream with lots of movement, just by the pattern of activity in my brain. But they can't yet tell if I'm distressed about my HSC maths paper or running away from a tsunami (both of which happen to me a lot!) – or can they?
Japanese researchers have developed interesting ways of moving sleep science forward in the direction of being able to tell exactly what we are dreaming about. They use patterns generated by subjects looking at photos in a wakeful state and match them to patterns seen in dreaming sleep. They can get a broad sense of your dreams although they can't yet glean the details. The moral of the story – if you've got something to hide don't go to sleep in a sleep researcher's MRI machine!
That said, the physiology of dreaming is different thing altogether from the interpretation of dreams. Maybe the Freudians can stand their ground for a while longer!
Spring Cleaning Our Minds
As it happens, we are also a bit closer to knowing the function of sleep and dreaming. Neurobiological research has shown us a great deal about what is happening in the brain while we sleep and, contrary to past beliefs, it is a whole lot more than nothing. It seems to be a bit like spring cleaning your mind every night.
More importantly, from a practical point of view, research has shown clearly the impact of not sleeping (or not sleeping enough). We know that chronic sleep deprivation is associated with worsening of all psychiatric conditions. It is also associated with an increased risk of cancer and cardiovascular disease (including heart attack and stroke), decreased resistance to infection and endocrine changes leading to increased risk of obesity and type 2 diabetes.
Clearly, we need to take sleep seriously. We probably need to put as much emphasis on sleep as we do on diet and exercise if we are going to improve the wellbeing of individuals as well as the population as a whole. And that doesn't mean taking pills to get more sleep – but that's another story.
"Even a soul submerged in sleep is hard at work"* Heraclitis, Fragments
eMHPrac
 

Webinar 21, A Chance to Dream – the non-pharmacological management of insomnia

 

will be live on Feb 7th

 

at 1.00pm and 8.00pm.

To register for the webinar at 1pm on Wednesday 7th February, click here.

To register for the webinar at 8pm on Wednesday 7th February, click here.