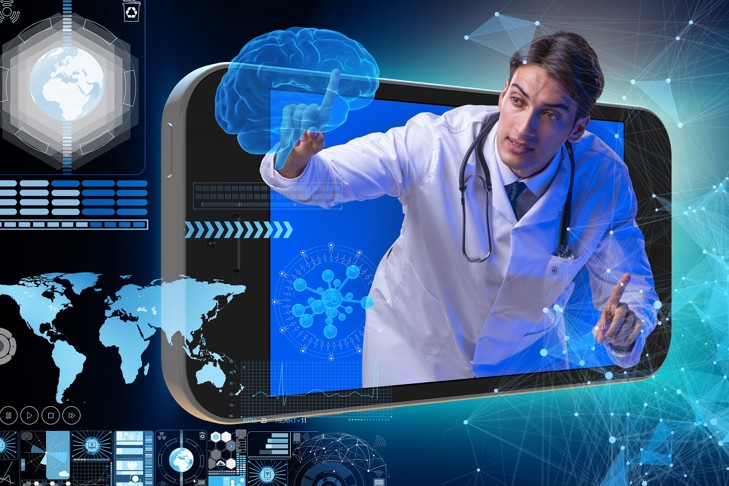 Psychiatry is ideally suited to videoconferencing but there are perils and pitfalls that become apparent once you engage with it that can be quite discouraging.
Our guest blogger is Dr Zelko Mustac, a Sydney psychiatrist who has worked for many years in Western Australia and is very conscious of the difficulty of delivering psychiatric care to rural and remote areas. Here is his story:
To skype or not to skype?
To skype or not to skype? That is the question!! Video conferencing was a tension headache with associated hangover regrets. When I discovered that Skype servers are located in the USA and videoconference information is stored there I was worried that this would not end with handholding and singing kumbaya if the servers were hacked.
I liked working with rural and regional GPs and the much broader spectrum of emotional and mental illness problems that were presented to me. However, I became increasingly nervous about the privacy concerns with each reported hacking.
Who said emotional disturbance is unrewarding?! My anxiety and ongoing ruminations were resolved when my daughter put together a platform including secure bookings, scheduling, video conferencing (developed by the CSIRO) and billing.
Here is a little wandering journal down a bumpy memory lane.
My experience
First contact (no not Star Trek) - I discovered that there is a perennial and unresolvable problem with skyping a new practice or GP. New contacts must be accepted, if the GP misspells my name they are unable to request a contact with me. Consequently, some video-consults were a "waiting game". I wait for the GP, the GP receptionist repeatedly misspells my name, becomes increasingly rattled and eventually either gives up or alternatively the consultation is ready to go ahead with a quarter of the time in the allocated consultation period left. Too late to do a complete assessment!
See and be seen - The consult starts and there appears to be a certain lack of engagement by the patient. It turns out that I am not visible on the screen. I am not able to easily see myself and my absence from their screen I have been interviewing the person like an invisible voice in the room!
The key ingredient - how to find the regional and rural GP's with a desire to engage in videoconference assessments? I never worked it out!  I happened to meet a few regional GPs over the years, but no-where near enough to keep me as busy as I would like.
Payments (or lack thereof) - virtual consults require patients to sign a form or somehow give written consent to bill Medicare on their behalf. Careful recordkeeping is essential. I previously relied on the GPs receptionist to remember to ask the patient to sign the form on the way out and then send it over to me. How well did this work? Well I still have $15,000 outstanding.
Scheduling - scheduling on my practice software was chaotic. Videoconferences double booked with patients arriving in the waiting room. Stressful!
Dokotela
My clever daughter Anita heard my distress and came up with a whole new online platform, Dokotela, that sets up everything for me.
The appointment system at both ends is smooth, efficient and seamless. I just log into my 'room' and the patient is ready to go. Thankfully the new system shows both my picture and the other caller. It does my marketing for me, contacting GPs in areas of need and explaining the service, generating me plenty of referrals. It has a system for getting the patient to sign the Medicare form on the screen - meaning I actually get paid! I simply tell Dokotela when I want to be available a couple of weeks in advance and they book me consults during that time.
Now I can do the video conferencing work I enjoy and not waste time. I no longer find myself wanting to throw my computer at the wall. And needy patients in rural and remote areas can reach me with ease.
Whoever said children were not useful??
Click here for more information about Dokotela