About the client
Black Dog Institute ("BDI") is a not-for profit organisation that aims to develop and disseminate the knowledge needed to understand, prevent and treat mental illness.  There is a dedicated unit within BDI responsible for providing education and training to health professionals about mental illness and mental health issues.
This project received accolades at the 2017 LearnX Awards in the Category: Learning & Capability Project. The project was awarded a Platinum Award for Best Social/Collaborative Project.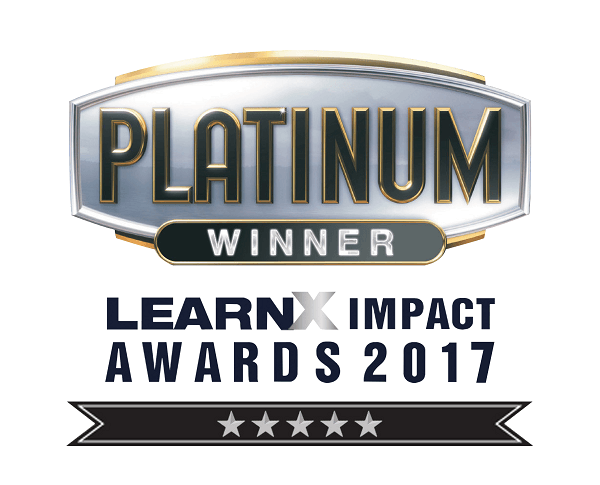 The following quotes from learners illustrate the prevailing view: namely that the platform delivers quality content in an intuitive and social environment:
This has been the best online learning exercise I have ever done and superbly constructed… just what I have been looking for. [The eMH programs are] already in use. Thank you.
I am incredibly impressed with the credentials of my peers on this network and excited at the possibility of connecting with others with a passion for mental health issues.
Having access to free quality education in the form of eLearning modules, expert opinion blogs and live/recorded webinars, such as those found in the eMHPrac Community, is of great advantage to health professionals trying to navigate their way through the burgeoning field of e-Mental Health.
The project
Medcast partnered with BDI for the e-Mental Health in Practice ("eMHPrac") Project, a federally-funded project aimed at promoting the use of e-Mental Health Programs to health professionals. The eMHPrac Project aims to:
Develop greater awareness and knowledge of e-Mental health services
Build strong referral pathways between e-Mental health programs and other services
Provide workforce support and training in the use and application of e-Mental health programs and services.
BDI approached Medcast to help develop an innovative method to introduce Australian GPs to a range of online mental health treatment programs that are available for their patients and to improve their confidence in using these programs in practice. BDI also need assistance to promote this training to GPs across Australia.
The solution
Medcast worked with BDI to design a suite of online education activities about e-Mental health that would engage busy, time-poor GPs.
Medcast provided an integrated platform that would provide easy access to highly engaging education, tools and resources that would also allow the user's participation in learning activities to be tracked and recorded. In addition, Medcast promoted the BDI activities to its list of over 12,000 health professionals, thereby increasing the reach that BDI was able to achieve through this project.
The subject matter experts at BDI developed a range of content that became available via an integrated learning and social platform. These offerings included:
Ongoing series of live webinars
Recorded webinars
Online learning modules
Regular blog posts
Podcasts
Online community for education and knowledge sharing
Social media promotion of education and events
Email marketing campaign
CPD course accreditation
Detailed attendance reporting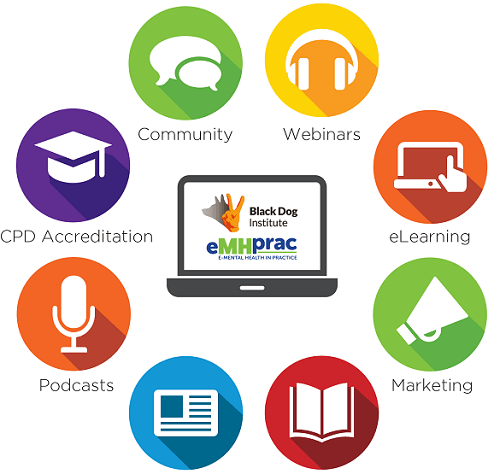 Medcast's team of educational technologists, instructional designers and eLearning developers provided input into the design of the webinars and eLearning courses. Medcast Director, Dr Stephen Barnett, provided expert advice about the design of the online community. BDI were able to utilise his expertise and knowledge arising from his  PhD studies in online communities of practice, his 20 years of clinical experience and his involvement in graduate and postgraduate medical education, research and health informatics.
The outcome
The eMHPrac project has proven extremely successful in overcoming the challenges of educating GPs across Australia in current treatments of e-Mental health. To date over 1,200 GPs have enrolled in the program and have provided feedback to the effect that their confidence in treating patients with mental health issues has grown since participation in the program.
BDI have reported that "Medcast have provided a sophisticated online interface for Black Dog Institute and our professional community. This provides us with innovative and effective ways to engage with the health professionals that form our audience. The forums also enable seamless interaction between members of the community.

Our modular online education program developed in conjunction with Medcast and hosted on their online platform has received widespread praise from all our users especially in terms of its usability, design, and content."
Feedback from GPs in the  e-MHPrac Program has been extremely positive. They have reported that they have found the content to be very relevant, of high quality and easy to access. They have found the online collaboration informative, engaging and easy to use.
Click here to learn more about the Black Dog Institute's programs for health professionals